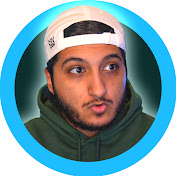 Working with Noah was a 5/5 experience for me and I definitely plan to work with him again in the future. I was pleased with how professional he acted when he came up with something that I didn't like as much and wanted to change things up to my preference. There are a lot of designers in the community who can get angry over the fact that their client isn't a fan of their work but Noah just asked me what I would like changed and kept asking until it matched my preference. I've recommended him to tons of online content creators and plan to keep doing so.

5/5. This was my first time getting someone to work with and I was by no means disappointed at all. The response was great and he was very patient while receiving instructions, to work with this guy is a no-brainer, top quality!

5/5. Noah has pretty cheap prices and completed the work within a week. His reviews are outstanding and he produces high quality work and I could not recommend him enough. If you need any motion design done, he is the guy to go to.

5/5. The work that Noah provided was exceptionally well done in a timely manner. Noah definitely looks out for his clients, paying attention to even the smallest requests made and fulfilling them to the highest extent.
4.5/5. Very fast and reliable. Answers all my questions and requests. 100% would recommend to a friend.

5/5. Quick, fast, and high-quality design work. I would highly recommended.

5/5 star rating, Noah knows what he's doing, the best designer I have ever worked with.

5/5 from me, the work was high quality, professional and unique. Really pleased with the outcome and I will definitely be coming back for future work!

5/5, He completed the work in a timely manner, and what he made was absolutely amazing. I would recommend him to people who are looking for awesome work!